Many brides will forget to factor in the effect that the music in the Church will have on their wedding day and quite often will leave it last on the list of things to do. What with the dress, the flowers, the invitations, the cars… it's easy to see why it can be left too late to find a really good performer and musician. Church music changes the entire ceremony, transforming the atmosphere, creating the mood, complimenting the bride, so getting it right is a matter of huge importance.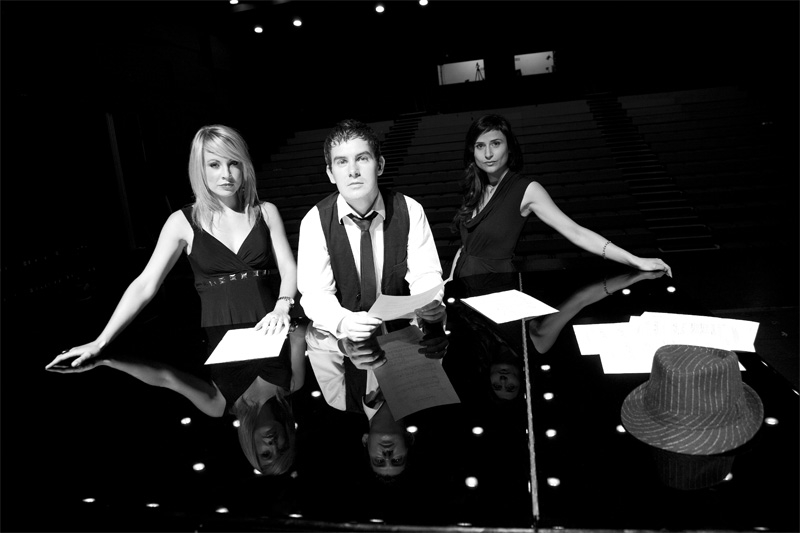 Here are my tips for ensuring a wonderful accompaniment to your perfect wedding day.
Choose songs that suit you and your husband to be: Although there will be a necessity (depending on the priest) to go with some traditional wedding songs, ask your musician to advise you on what can be easily considered a "church" song but that's slightly different. He/she should be able to give you a list of contemporary songs that can be arranged in a traditional way. You can choose songs that mean something to you, that reflect times past in your relationship that you can relate to. Make the music your own, rather than just the usual packaged wedding music.
Make sure your chosen singer brings their own equipment to avoid disappointment on the day. Churches don't always have a system that suits music so musicians should always have their own equipment. Otherwise a singer might be left singing, without a microphone, in a huge church leaving half your guests straining to hear the music.
Check with the priest: Some priests can be a little awkward when it comes to officiating weddings and can object to certain songs or styles so double check he is agreeable to your choices.
Don't over-do it, don't under-do it, get it just right: There is no need to spend thousands and thousands on a choir for your big day, quite often huge choruses can take away from the focus on the day which is you and your husband to be. However, the minimum should be one singer and one musician to accompany him/her. Although some people love the idea of acapella singer, it is next to impossible in a room the size of even a small church, for a singer to fill the auditorium with no piano or guitar for more than one song.
Think of your guests: Invariably weddings last an hour or so. If you are planning on being fashionably late don't forget this adds longer to the sitting time for your guests on generally hard, uncomfortable benches. Although we all think our wedding will be more interesting and more involved than everyone else's, unless you offer more than the traditional sermon your guests will feel the time drag. Make the experience entertaining by adding a good mix of traditional and non-traditional music. Surprise them and delight them with songs, beautifully sung, that they are pleased to hear and sing along to. It will make it a service to remember rather than a service your guests want to forget.
Pre-ceremony music: In my experience, singing 2 or 3 songs just before the bride arrives, nicely warms up the guests and creates a great build up to the entrance. Choose a couple of happy, cheery songs that will elevate the mood (particularly if they will be waiting a while for you) and electrify the mood.
Choose a professional singer: Fantastic songs that are designed to please the crowd are great but unless they are sung by a professional singer they aren't worth having at all. Music creates a beautiful atmosphere in a church and a beautiful voice will move your congregation to tears, laughter and joy and excitement. The right singer will move your guests to stand and applause you at the crescendo of your ceremony and there is nothing more spine-tingling than a crowd of close family and friends leaping to congratulate you, all smiling. A beautiful voice will delight you and guests and you will be remembered for that so choose singers with experience who have a solid history of performing, particularly for weddings.
Ensure your singer/s will be at the Church at least 2 hours before the ceremony. Musicians should always be first to the church along with the florists, setting up sounds systems, doing sound checks and warming up with vocal exercises and doing a run through of your chosen set-list. It's your day, you're paying money for your suppliers, you should get a quality service from professionals that know just how special this day needs to be.
Voltaire Weddings highly recommend Melos – former Dublin Gospel Choir singers.

Reposted from Voltaire Weddings